Real estate is now easier to advertise than before as long as you have the right tools to showcase the property in question. There are few best 360 cameras for real estate that have been introduced
This piece of equipment allows real estate companies to show potential buyers rooms in the property as if the person was physically there.
This revolutionary piece of tech effectively gives buyers a virtual tour, allowing them to check out the place through 360 videos and decide whether it is worth paying a physical visit.
The 360 virtual tours can be published on company websites as a marketing tool, allowing site visitors to visualize and experience the interiors of the properties.
In this article, we are going to review 3 popular 360-degree cameras currently available and give you our opinion on which one is the best 360-degree camera for real estate in 2020.
GoPro has long been the camera of choice in the extreme sports action cam market sector. Now, this amazing camera is also popular within the real estate sector. In particular, we are talking about the GoPro Fusion.
One of the plus sides to this 360-degree came known for its excellent video recording capabilities. The key advance is that it has been produced by a brand well-vintage for those in the real estate industry.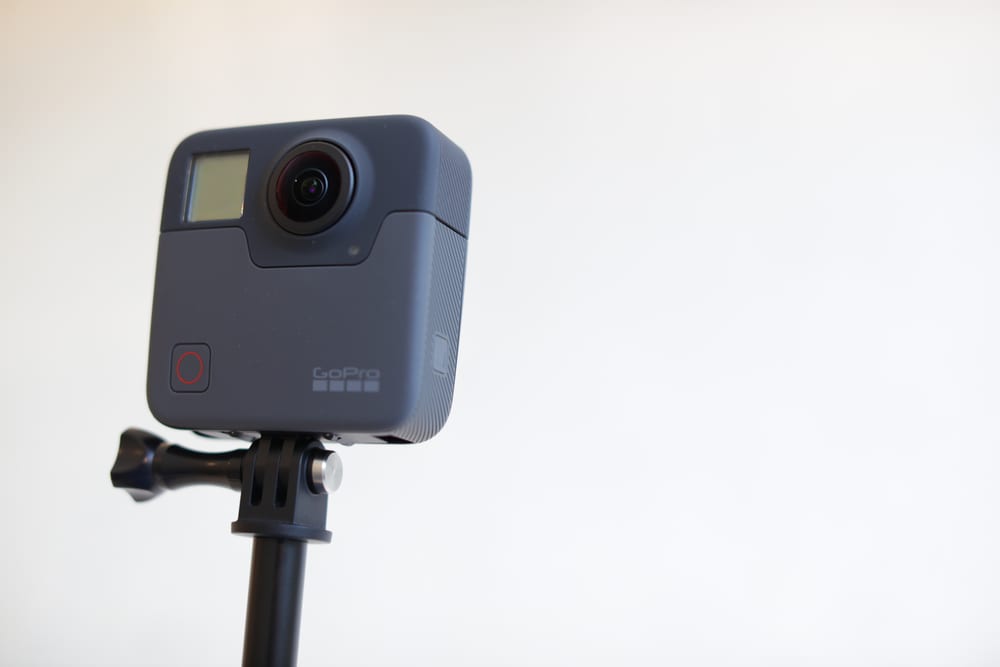 Here are some other features:
· Full Wi-Fi
· Delivers 5.2K/30fps footage
· Produces high-quality 18MP 360 images
· Has time-lapse recording
· 2-year manufacturer's guarantee
· Height 24.2cm, Width, 10.3cm, Diameter 10.8cm
· Weighs only 226g
It's also worth mentioning that the GoPro Fusion comes with an 'angel mode' that will remove the 'selfie stick' from the picture-perfect for taking 360-degree snapshots.
GoPro Fusion retails at around $900 SGD and is probably the best 360-degree camera for real estate if you don't want to flood your bill of expenses while also equipping your real estate business with a quality 360-degree camera.
Check out the video below to see GoPro Fusion in action.
The GoPro Max is the smarter 360 degree camera, which is easier to use. It has an outstanding smartphone app, its brilliant image stability and outstanding audio.
waterproof and has keyframe-based reframing controls as well. It is a hybrid camera with 2 dedicated modes – "Hero" mode and 360-degree camera mode.
Its key 360-degree camera capability is the 'Max Hyper Smooth' feature which gives you unbreakable stabilization via 360-degree capture. There's also a PowerPano feature on this camera that enables you to capture 270-degree panoramic images without distortion.
Here are some of the features:
· Full Wi-Fi
· 16.6 megapixels
· 1440p high definition
· Continuous shooting up to 30 frames per second
· 2-year manufacturer's guarantee
· Height 6.9cm, Width, 6.4cm
· Weighs only 226g

The GoPro Max retails at around $740 SGD, which is a slightly cheaper option in comparison to the GoPro Fusion.
The original Samsung Gear 360 was previously released in coexistence with Galaxy S7 and S7 Edge; however, there is now a newer version.
The new Samsung Gear 360 is considerably slimmer and larger than its original edition.  The image is not so good as Go pro Fusion, though it can shoot 4K video resolution.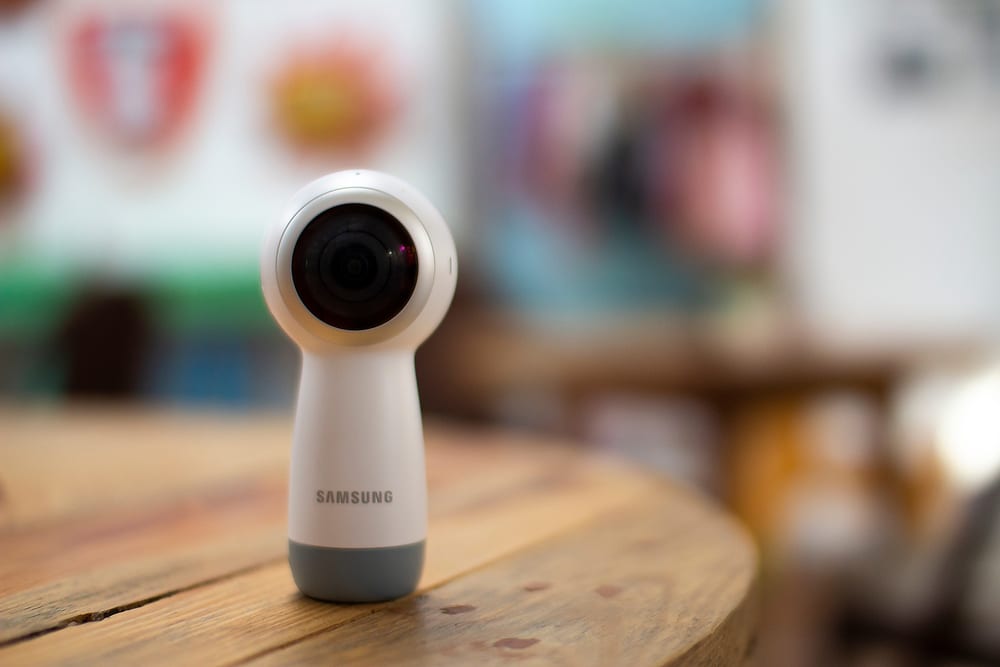 Its main highlight is that it does not have one camera, but two 180-degree cameras. The Samsung Gear 360 is the cheapest option in our list – retailing at only around $348 SGD.
Here are some of the features:
· Full Wi-Fi
· Immersive 360 Cam High-Res Video and Photo
· Time-Lapse Video Real 360 Event Logging
· F2.0 Dual Lenses Clear in Low Light
· High Resolution 3840×1920 Video
· Weighs only 226g
· Height 5.6cm, Width 6.1cm, Diameter 6.cm
· 2-year manufacturer's guarantee
If you're looking for an affordable 360-degree camera to capture footage, then the Samsung Gear 360 is certainly the best 360 camera at its price point.
Our Verdict
Although the Samsung Gear 360 is the most budget-friendly choice on the list, it does not have the most impressive 360 camera shots in comparison.
While GoPro Max is more of a multi-use camera, its dual functionality is used within the real estate industry.
However we feel, in terms of functionality and price, the GoPro Fusion is the best 360-degree camera for real estate out of the three that we have reviewed here.
If you would like to create an immersive 360 video for your business, feel free to drop us a message.