There is not much better than hitting a VR arcade in Singapore when hanging out with friends and having a great time. These have become increasingly popular in recent times and it is easy to see why. Once your strap on your virtual reality VR headset, you become immersed in the game as if it were real.
If you have yet to experience virtual reality, you really are missing out. As if you were inside the game itself, you get to roam around in virtual worlds. You can shoot enemies, work out puzzles, escape from rooms or run from scary monsters.
Whether you want to work as a team to save the world from a zombie invasion, attempt to come out on top during a multiplayer game of dodgeball or experience some high-quality VR rides, our list will have you covered.
We have compiled a list of the 6 best (in our opinion) VR arcades in Singapore:
For the sheer number of VR games available, the V-Room is definitely somewhere you will want to visit. You will have a choice of as many as 30 different games to choose from. Multiplayer games, solo games, escape rooms, puzzle games and more are available for you and your friends to enjoy. 
Due to having so many titles, V-Room is the better option for those that have children. There will be some titles suitable for adults but you will still find plenty others that your kids can enjoy.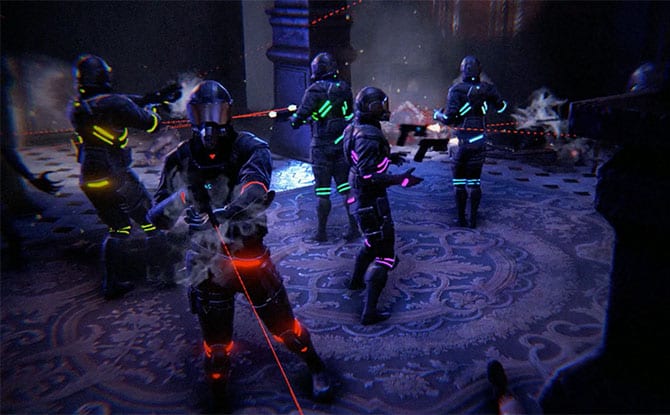 Sandbox VR is another VR arcade in Singapore that has quickly become a popular choice for many. While it cannot compete with the number of games that V-Room offers, the five games that it has are incredibly addictive.
Deadwood Mansion is an action-packed zombie-shooter while their most popular title is Star Trek: Discovery. Motion capture cameras track your movements so that you can immerse yourself into a virtual Star Trek environment as if you were there yourself.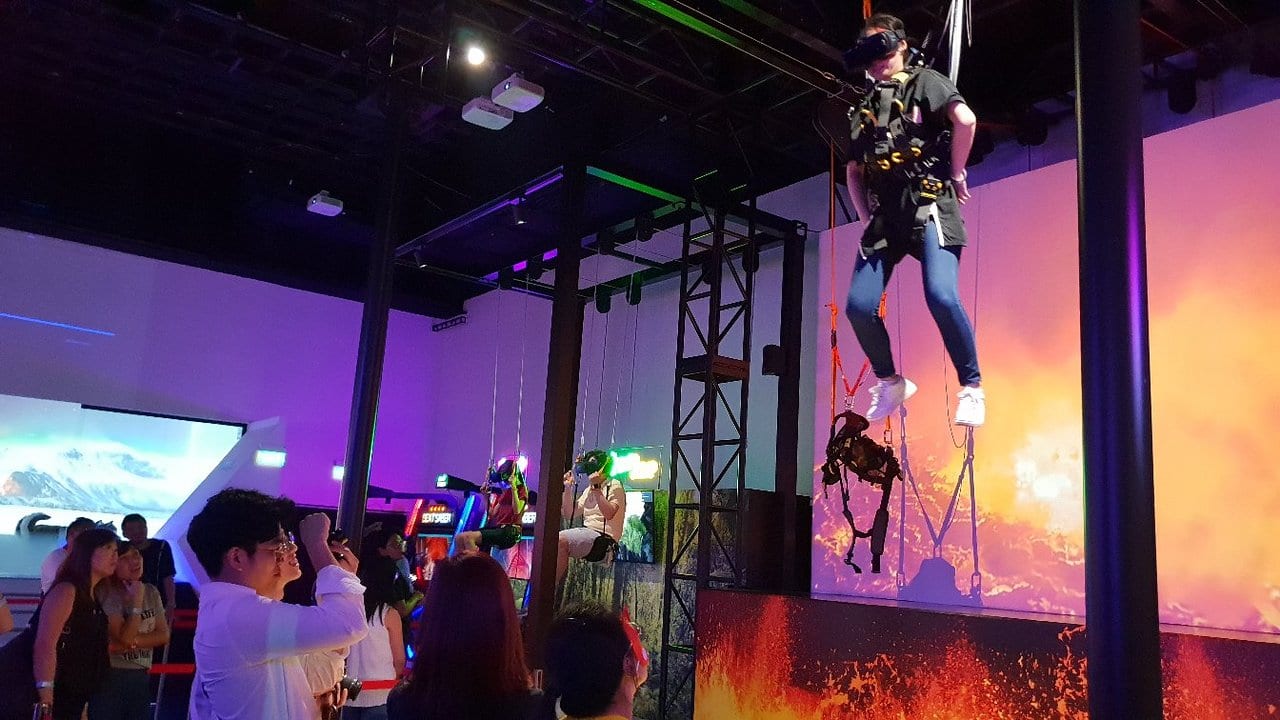 Headrock VR is one of Asia's biggest and most popular VR theme parks. You get the choice of three different rooms.
Visitors to Headrock VR can enjoy some of the world's best virtual reality rides, as well as, a number of multiplayer games. You can raft down a jungle river, shoot zombies or try to make your way through a harsh blizzard.  Headrock VR is a great place for a family day-out and one that we recommend all thrill-seekers experience at least once.
Situated in Chinatown, Virtual Room is what we would recommend to those who love escape rooms. The difference here is that these escape rooms are virtual. As many as 22 players can play at the same time at this VR arcade in Singapore which each of the players being located in separate virtual rooms have to try and escape.
Whether you are looking for the perfect team-building activity or just somewhere to have some fun with your friends, the Virtual Room is a must-try.
Watch this trailer to know more about the amazing Virtual Room in Singapore!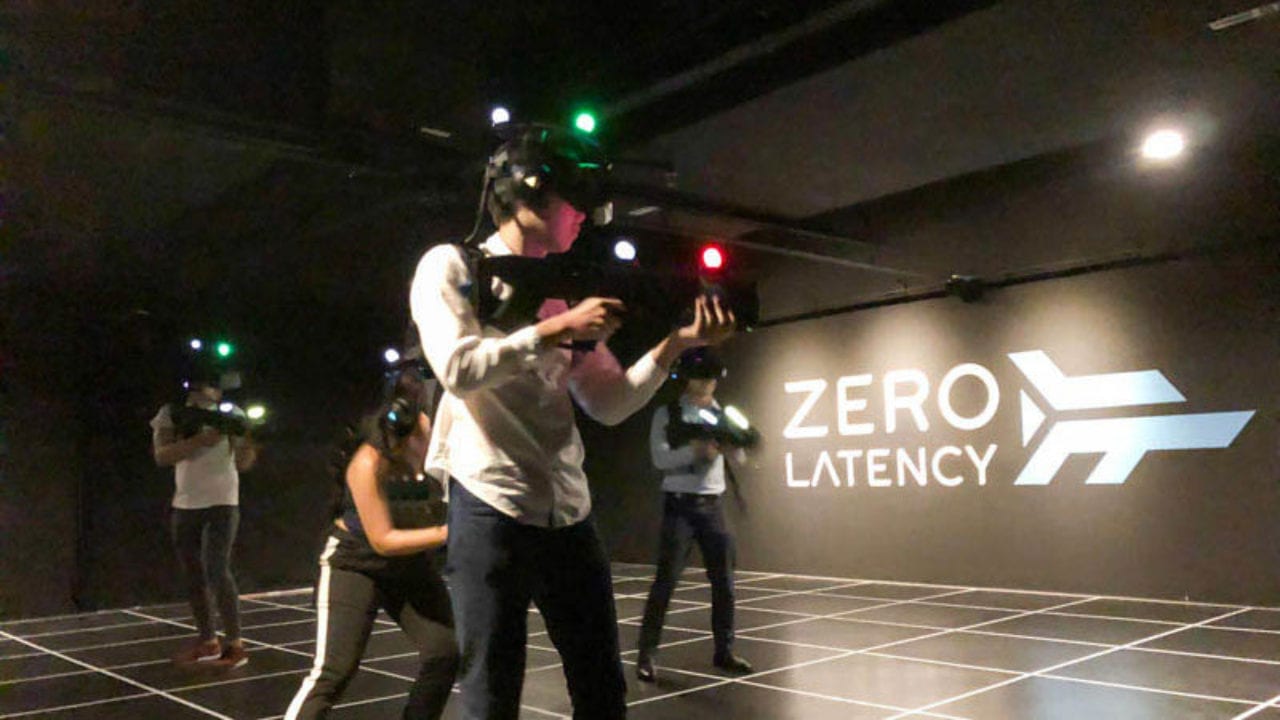 If you are in a large group, you will certainly want to experience Zero Latency. Currently, the biggest virtual reality gaming arena in Singapore, the free-roaming virtual room that they offer is perfect for multiplayer team games.
Each session will allow as many as 8 players to play and having a full team will enable you to stand a better chance when playing. Here you get the choice between four excellent games in Outbreak Origins, Zombie Survival, Singularity and Engineerium.
Another great option is that of Hologate, a VR arcade in Singapore that has 10 great gaming titles to enjoy. Here you can take control of a submarine or tank in Das Boot and World of Tanks VR respectively. If driving vehicles is not your thing, you can shoot fearsome zombies or have intense samurai fights with your friends.
Another reason to visit Hologate is that it is far more affordably priced in comparison to most others in this list. Just be sure to book in advance as this place can get understandably busy.
Watch the video below to find out more about Hologate in Singapore.
Summary
So, did you find a VR arcade in Singapore that takes your fancy? All of the above virtual reality gaming centers are different and will be able to give you a unique experience that you will not get from some of the others. Their game selections will vary too, so we certainly think that you should experience as many of them as possible – after the COVID-19 circuit breaker of course.
Activities such as paintballing are now a thing of the past thank to these cutting edge VR arcades in Singapore.
If you wish to create a VR application or game for your organisation, feel free to connect with us!