We shared one of our VR educational app project at the Digital Inclusion Festival 2019 three-day event. The title of the app is 'CyberWorld Adventures.

The event took place over the weekend from 26 to 28 July 2019 at the Lifelong Learning Institute.

The Infocomm Media Development Authority, in collaboration with their community and corporate partners, were the organizers of the large-scale event.

The inaugural Digital Inclusion Festival attracted the community, including the senior citizens, underprivileged children, and Persons with Disabilities. The event allowed them to embrace technology.

More than 13,000 visitors attended participated in over 90 activities. These activities range from tech exhibition, Infocomm learning booths, accessibilities workshop, and children's coding classes.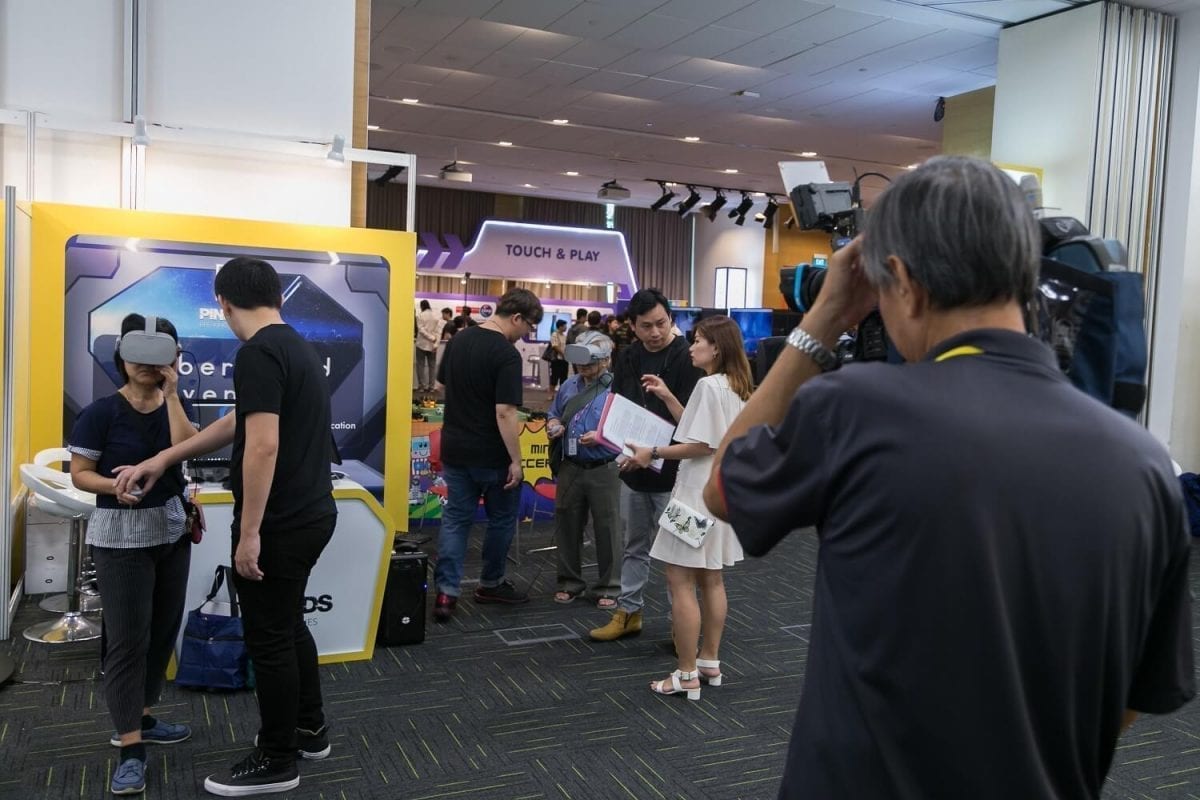 The purpose of our VR educational app that we developed for the Association for Special Needs (APSN), is to teach the students the concept of cyber wellness.

The Virtual Reality Educational app covers 4 different modules that consist of highly interactive lessons. Students can learn how to create a strong password and even how to react against cyberbullying.

The inaugural Digital Inclusion Festival was a good opportunity for us to meet many individuals from the community. We were able to let them experience the VR educational app that we created.

Guest-of-Honour, Minister for Communications and Information S. Iswaran also attended the event. He shared about how a collaborative effort is required to help everyone to be digitally-prepared.

At the event, he also explored the various booths. One of the booths that he visited was our booth. We were delighted that he personally came over to our booth to have a look at our virtual reality educational app.

One of the students tried on the VR headset to experience the VR world. Mr. Iswaran observed the student who was enjoying herself with the VR headset at our booth.

After the student was done, Mr. Iswaran asked her if she enjoyed the VR experience. The student told him that she had a lot of fun experiencing the VR world.

This entire event has been a great experience for us. We are more than grateful to have a chance to attend this years' event. We are happy that we were able to share our VR educational app experience with many individuals through the event.